Return to Index!
Return to Flowers Index!
DONALD MURRAY TURNBULL
(1921-2006)
"A Flower In The Forest"
Donald Turnbull Remembered
Donald Murray Turnbull, age 80, died March 30, 2006 at the E. J. Noble Hospital in Gouverneur, NY.
He was born on his parents dairy farm in Spragueville, NY June 20, 1925 and in 1941 moved with them to the Turnbull family homestead farm [started in 1847] in Oxbow, NY. There, he continued dairy farming until 2000 when he retired.
He is survived by his wife, Susan, and seven children, eight grandchildren and six great grandchildren.
As a descendant of "The Turnbulls of Rossie, NY since 1820" and a respected Jefferson County, NY dairy farmer his whole life, he was a prime example of the hardy and proud Scottish settlers of the 1820's that first settled, farmed and survived that rugged northern New York wilderness country. Many of those Scottish descendants remain today.
His interest in research of his Turnbull family history and genealogy along with reading of Scottish History, all reinforced his pride in his Scottish heritage.
"The Turnbulls of Rossie, NY since 1820" will miss Donald's dedication to preserving their Turnbull history. And those who knew him will have many happy memories of his humor and wisdom as well as his pride in his family and being a farmer.
Gordon Turnbull, Libertyville, IL
"The Turnbulls of Rossie, NY since 1820"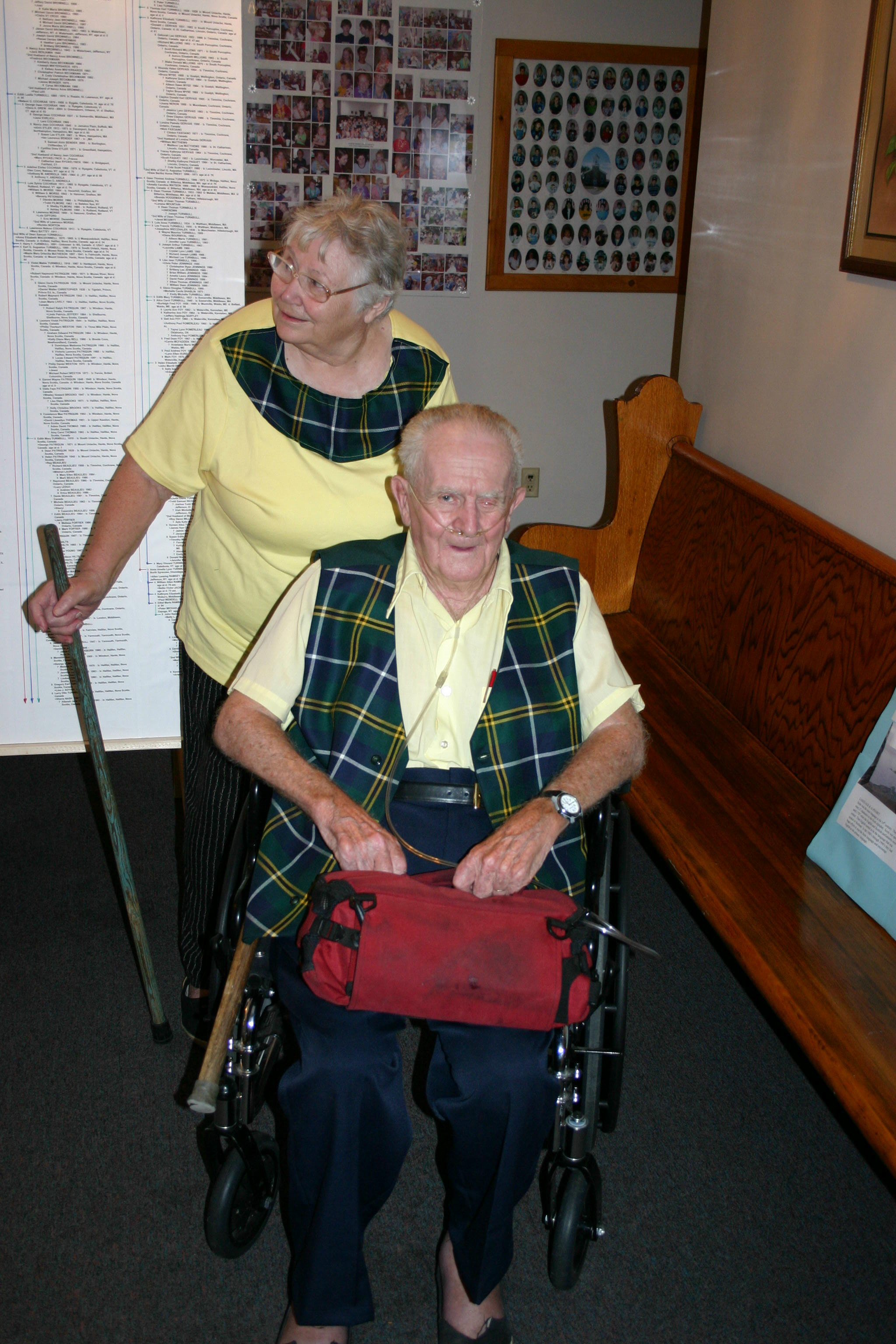 Donald and wife Susan proudly wear their colors, made for them by their daughter for the 2005 family reunion.... Photo by Gordon W. Turnbull

*******************
Click here to send comments to Lee Turnbull about this site!