Return to Index!
Return to Flowers Index!
LILLIAN MAY MACKENZIE (TURNBULL)
(1921-2006)
"A Flower In The Forest"
OBITUARY LILLIAN May MacKenzie TURNBULL
DeKalb Junction - Lillian M. Turnbull, 85, Gibbons Street, died Monday, December 25, 2006, at Claxton-Hepburn Medical Center, Ogdensburg, NY. The funeral was held at 10 a.m. Saturday at Grace Episcopal Church, Canton, NY. Calling hours were from 2 to 4 and 7 to 9 p.m. Friday, December 29, 2007 at the Allen-Denesha Funeral Home.

*******************

Lillian MacKenzie Turnbull (5/30/1921 - 12/25/2006) was the wife of Arthur Andrew Turnbull (7/21/1908 - 3/15/2002) in the "Andrew Line" who is remembered from our "Rossie" reunions; they always won the prize for the "Oldest Attendee" and the "Attendee first to respond". Lillian was born May 30, 1921 in Ottawa, Ontario, Canada Lillian was a Canadian Army Nurse during WWII and married Arthur, US Army Air Force, in 1943. Arthur and Lillian had four children.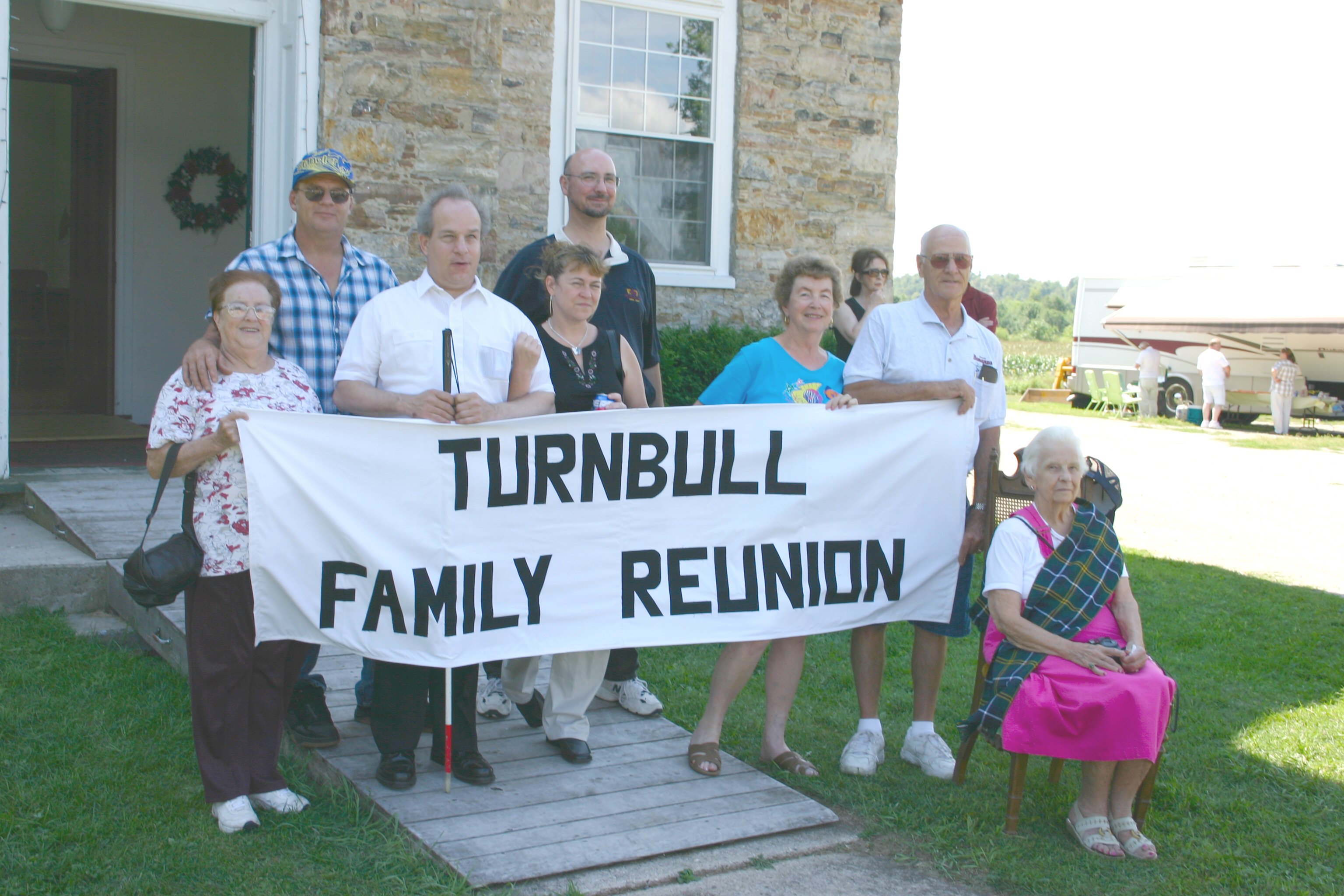 Andrew's descendants at the 2005 Rossie reunion...Lillian is seated on the right..... Photo by Gordon W. Turnbull

*******************